The Single Gourmet Traveller Blog: 2014 in Review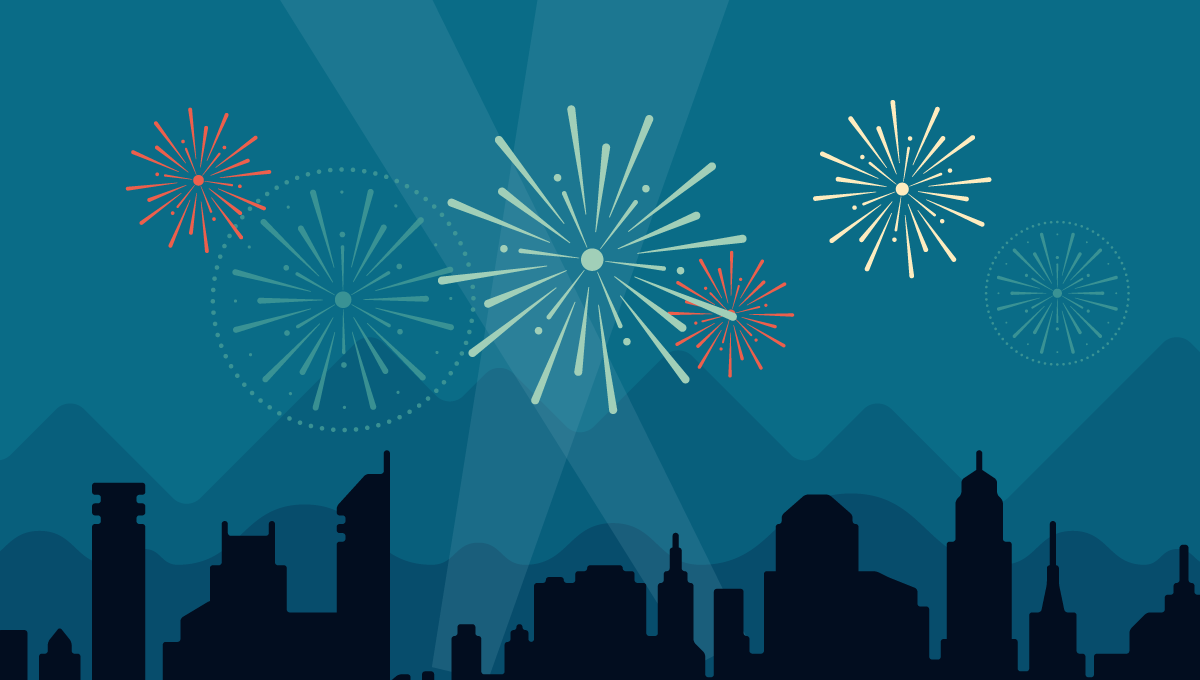 It's been another great year on the blog. After more than 3 years of writing it, it's become very much a part of my life and continues to bring me much joy through not only the writing, but the way it has led me to meet other people who love good food and travel as much as I do. Of course, even though I get enormous pleasure from writing the blog, it just wouldn't be the same without the support and following of my family, friends and official email followers (341), 155 Facebook followers and 1,260 Twitter followers, not to mention the wonderful restaurateurs and chefs who continue to support me. It's so nice when someone 'Likes' a post, especially when they leave a comment too. I know I have a regular little audience out there to share my delight in a new recipe, a new restaurant, a fabulous holiday, or whatever it is I've written about, and that makes such a difference, so thank you all!!!
Here are some of my blogging highlights of 2014:
BASIC STATS
With 85,097 views this year, the blog has grown by about 16% from 2014. The average number of views per day is now 233 but there was a peak in December with 374 views per day.
STAND-OUT MEMORIES
I've published 152 posts on the blog this year but there are obviously moments and posts that stand out as special highlights. The blog has attracted more interest with 'professionals' this year, which has been exciting, and that began when Total Yoghurt sent me a large amount of their Greek yoghurt in January and I used it to make a number of new dishes, like Labneh. Total Yoghurt also invited me to a Masterclass of Greek cooking with Tonia Buxton in April (click here), which was a fantastic day out.
In March I was invited to attend the Whisky Birmingham 2014 festival and had a wonderful time tasting glorious single malts and then interviewed Amy Seton, who set it up, the next day. At the end of March I went to Amsterdam with my daughter Nicola for a short break (click here). We both know the city well but I hadn't been back for years and had a fantastic time with my lovely daughter.
April saw me visit Bologna for the first time (click here). How could a 'foodie' have left it so long; especially one who particularly loves all things Italian! I loved the city; I stayed in a gorgeous little hotel and treated myself to one of the best meals of my life at the famous Osteria Francescana in nearby Modena and even got to meet the great Massimo Bottura.
In May I did an olive oil tasting course at Liquid Gold Cave in Richmond (click here). I've been on wine tasting courses before but never olive oil! It was brilliant and I learnt so much and now know much better how to buy and store olive oil.
In June I was invited to attend a Tea & Noodles matching evening at The Noodle House with Whittington's Tea Emporium (click here). This was a fun evening with wonderful food and green teas. June brought another great invitation: to a summer cocktails and canapés tasting with Chivas Brothers at Hixter (click here). Not only did I have a great evening but afterwards received some great gifts of special Beefeater 24 gin and Chivas Regal 12-year whisky from Chivas, which found their way into recipes as well as a glass!
I went to visit my friends Linda and George in Spain in July. It's always wonderful to visit them at their lovely home but they also look after me brilliantly well and take me on trips to see new places, like, this year, the stunning town of Xativa. I returned from hot and sunny Spain to a hot and sunny London. The following day it felt slightly weird to be attending the Carluccio's Christmas 2014 press party in central London (click here) where fake snow had been sprayed outside the restaurant to give us a feel of Christmas. However, it was very exciting to be invited and I had a great time, ate gorgeous food and came home with a lovely goody bag too. July also saw me collaborating with Lawrence Hartley of Brula again when Lawrence offered a special Single Gourmet Traveller Menu for the months of August and September at his acclaimed local restaurant. It's such a privilege to have this kind of support.
In September I holidayed in Crete for the first time and loved this beautiful island (click here). I always find the Greeks so friendly and thus it's a great place for the single traveller.
In November Waitrose noticed my blog. This was very exciting. They sent me wine and vouchers for ingredients to come up with a mulled wine recipe and asked me to write it up on my blog. My son – the expert mulled wine maker in the family – helped me come up with a great recipe and I had a small gathering of friends round for supper and to sample it (click here).
In December I met William Goldacre from the independent travel agency, Tastes of Italy. He'd discovered my blog and thought we had lots of interests in common – especially our love of Venice. We met and talked for a couple of hours and William gave me a gift of some panettone and pandoro from Milan's famous bakery, Cova. He also gave me the idea of writing about Italian Christmas breads, which was a great and fun post to do – click here – and hopefully there will be more collaboration to come in 2015.
2014 has seen me taking off for odd 'days off' in London when work is quiet, thus making the most of my free time. I tend to go to an art exhibition and then find a great place to eat lunch – Bocca di Lupo and Palomar stand out. Not only do I enjoy these days, but it reminds me that one of the reasons I started the blog was to find great places where a single diner could eat happily. Of course, it is nicer to eat and travel with a good companion but travelling and eating alone can be very good too and brings its own special benefits (click here). So I shall continue to occasionally seek out just the perfect places for the Single Gourmet and Traveller to go!
TOP TEN POSTS 2014
1.  Mince Pies & Sweet Shortcrust Pastry (5,338 views this year)
This post is now a couple of years old but not surprisingly had a surge of views leading up to Christmas. It has even become the most popular post of all time on the blog with a total of 7,848 views. And yes, I did make some homemade ones – two dozen! – for my family's Christmas. To see the post, click here.
2.  Travelling Light: 10 Essentials for Hand Luggage Only (2,680 views this year)
I published this post back in April 2012 and I probably wouldn't change much now, though I don't bother to take the mini speaker. I do actually travel with just hand luggage quite often as it makes sense if you're only going away for 2 or 3 nights to be able to bypass waiting for luggage to be unloaded from a plane and head straight through security. I've become quite expert at the packing light now but know I can be let down by forgetting the obvious. Went I went to Bologna in April this year, I forgot the connection for my iPad which allows me to upload photos from my camera. Fortunately I could use my iPhone instead of my camera but it was a bit of a nuisance. To see the post click here.
3.  Stuffed Harlequin Squash (2,214 views this year)
This post is also a couple of years old but continues to be popular. Last year it had lots of views because my photo was featured in an exhibition at Kew Gardens. This year … well, I guess the supermarkets and farmers' markets have been full of harlequin squash in the autumn and people want to know what to do with it! To see the post click here.
4.  Puy Lentils with Tomatoes, Red Onion, Herbs & Balsamic (2,025 views this year)
This is a very early blog post from January 2012 but has been a constant favourite. It's really one of the easiest and least demanding of my recipes – but it still tastes good! To see the post click here.
5.  Restaurant Review: Al Boccon di'Vino, Richmond (1,939 views this year)
This has been a consistently popular post since I wrote it in May 2012. It's such a shame I didn't enjoy the meal! It seems to be one of those restaurants that attracts either terrible views or wonderful ones. I have friends who love the place – but I went with Jonathan and Lyndsey and none of us has ever wanted to go back! To read the post click here.
6.   Old-Fashioned Bread Pudding (1,476 views this year)
I had such fun writing this in January 2013 as it brought back happy memories of making bread pudding with my grandmother when I was a young child. My mother used to make it too and I made it quite often when my kids were young – an ideal way to use up stale bread but a great 'bread' for when kids come home from school. It's often confused with 'bread and butter pudding' but is quite different; much heavier and spicier, but oh so delicious! To see the post click here.
7.  Top Ten Cookery Books: Jurgen Willems (1,191 views this year)
It's with much sadness that I have to tell you that one of the reasons this post has been so popular this year, with many views from Jurgen's native Belgium, is that the brilliant young pastry chef died of brain cancer in November. He became ill fairly soon after I interviewed him in May 2013. I was very shocked when I learnt about it and followed some of his journey via his own blog. At one time he thought he was on the road to recovery and would be able to return to his job as Head Pastry Chef at Oblix Shard in London early this year, but the cancer returned before he was able to and he died in November.  To read the post click here.
8.  Greek Style Chicken with Lemons & Olives (1,149 view this year)
I was inspired to do a lot of Greek cooking after attending the wonderful Masterclass with Tonia Buxton, courtesy of Total Yoghurt back in April. This chicken dish has proved very popular. To view it, click here.
9. To Soothe a Cold: Simple Vegetable Soup (1,132 views this year)
This is another early post from November 2012. When the weather turns cold and wet and many people are suffering, I always see the views of this soup recipe surge up as people search for ways to soothe their cold. But really, you don't need a cold to enjoy a lovely, simple vegetable soup! To see the post click here.
10.  Salmon with Roasted Red Pepper & Hazelnut Salsa (1,033 view this year)
I made this salmon dish in February 2013 when my lovely friend Linda visited from Spain as she prefers to eat fish rather than meat. I was also in the midst of a recipe-love affair with Ottolenghi, particularly after buying his Jerusalem book, although this recipe actually comes from an older book, Ottolenghi the Cookbook.  To view the post click here.
Wishing you all a very happy new year!!!